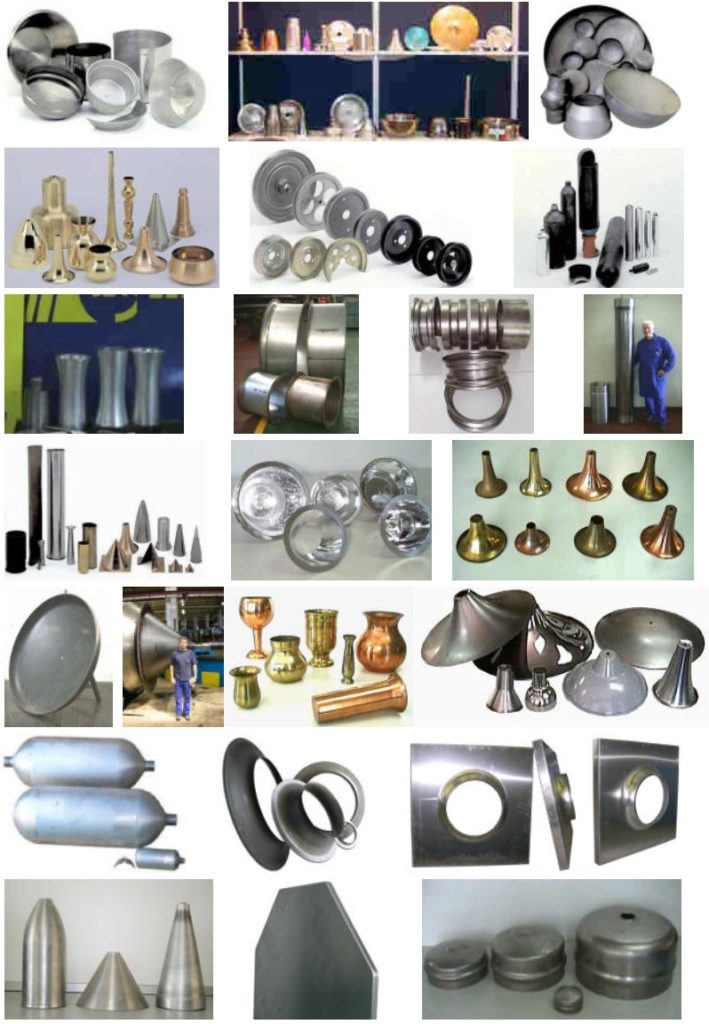 We can provide you with parts quotes from single prototypes to large production runs; "right the first time":
from simple parts to complex parts
from small to large sized parts, from very thin to very thick materials
we form more types of metals than we have space to list on this page
we are experts in research & development
Do you need parts manufactured with metal spinning, flow forming or related technologies?
Together with our large network of customers and partners, we are experts in metal forming and fabrication. Contact us to get you connected to one of our customers or partners for a parts quote.
Manufacturing Processes & Operations:
Metal Spinning (spun parts)
Shear Forming (shear spinning)
Flow Forming
Trimming & Beading, Flanging, Ribbing
Roll Bending
Hydroforming
Stamping
Deep Drawing
Laser Cutting
Plasma Cutting & Shearing
Water Jet Cutting
Circle & Ring Shearing
Welding, Seam Welding
Machining
Piercing & Embossing
Polishing
Plaiting
Painting
Heat Treating
Spin and Draw Tooling Design & Fabrication