Bio-Based Lubricants for Metal Spinning, Flow Forming, Deep Drawing, Machining,…: Fluids & Solid Metal Forming Lubricants

Castrol Performance Bio™ DF R40 fluid
Available in 5 gallon pails, 55 gallon drums and 320 gallon liquibins.
A lighter viscosity bio-based metal forming fluid formulated with select plant-based oils for use as a high performance metal forming fluid. Performance Bio DF R40 is recommended for all types of metal forming operations. It is highly effective on all metals including aluminum and stainless steel. Performance Bio DF R40 can be applied by brushing, dipping, spraying or any other suitable method. – Superior lubricity optimizes feed rates and increases productivity- Smokes less than petroleum forming fluids- Reduces amount of pressure required to form the metal- Pleasant smelling for good operator acceptance- Formulated to be non-staining on virtually all types of metals- Better adhesion-reduces amount of product required- Out-performs conventional petroleum-based fluids- Does not contain chlorine or sulfur- Plant-based oil reduces risk of dermatitis- Made from renewable North America-grown plant-based technologies- Easily removed with alkaline cleaner.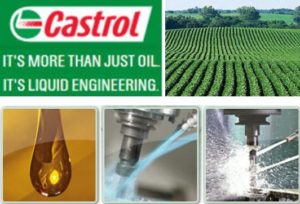 Castrol Performance Bio™ SW 68 PBL fluid
Available in 5 gallon pails, 55 gallon drums and 320 gallon liquibins.
Castrol Performance Bio SW 68 PBL medium viscosity fluid is ideal for metal forming/ metal spinning applications and is a premium slide way lubricant formulated for lubricating machine tool ways, slides and guides. It is formulated with optimized plant-based oils and select friction-reducing additives to provide excellent lubricity and extreme pressure properties. – Bio-based formulation- Exceptional load carrying and anti-wear properties- Low stick-slip properties provide smooth operation and accurate work even at slow speeds- Good adhesion improves non-drip characteristics- Reduces oil loss- Higher flash point than petroleum-based lubricants- Safer to store and operate.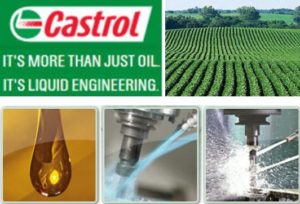 Metal Spinning (Forming) Solid Lubrication Wax Bars
Special blend of beeswax, other waxes and other ingredients.
Handmade by us right here in Colorado Springs; ideal for metal spinning.
We currently do not ship this item outside of U.S. Continental addresses.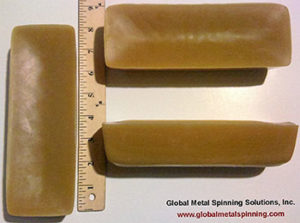 Forge (HOT Forming / Spinning) Solid Lubrication Sticks
Ideal solid lubrication sticks for hot forming / spinning operations.
Synthetic, nonleaded, graphite (10%) wax sticks.
We currently do not ship this item outside of U.S. Continental addresses.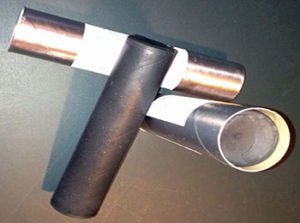 Iloform Stick Wax (Castrol), 15 oz per tube
Multi-purpose forming, drawing and cutting compound formulated with a blend of solid lubricating waxes used for a wide variety of forming, drawing and machining operations.
It is suitable for use on all metals, plastics, fiberglass, wood, hardboard, and many other materials. It is also an excellent general-purpose solid lubricant. Periodic application of Iloform Stick Wax directly on cutting surfaces of dies, tools, saw blades, grinding wheels, sanding belts, etc. improves performance. This unique blend of waxes coats metal tools with a long-lasting film that resists abrasion over a wide temperature range.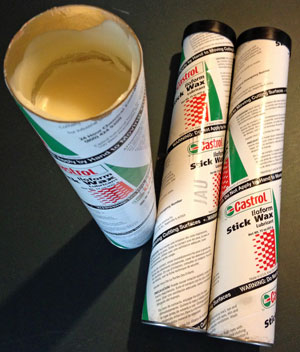 Additional Forming, Deep Drawing, Hydroforming, Stamping, Machining, Cutting, …, Lubricants
Contact us for pricing: (719) 282-9061
ILOFORM 7425 (55 gallons drums), ILOFORM PS 700 (5 gallons pails, 55 gallon drums), ILOFORM PS 326 (55 gallons drums, ILOFORM PS 364 (55 gallons drums), PERFORMANCE BIO NC ULTRA LITE EP (55 gallons drums), PERFORMANCE BIO NC LITE (55 gallons drums), PERFORMANCE BIO NC PLUS (5 gallons pail, 55 gallon drums), PERFORMANCE BIO NC SUPER LITE (55 gallons drums)

Contact Us for Our Services & Support, Plus Value Added Products
tooling engineering & manufacturing
metal spinning & flow forming rollers
DURASPIN® material sales
metal spinning & flow forming training
programming support & consulting
on-site service
remote troubleshooting & repairs
spare parts
research & development
process development & simulations
upgrades, retrofits, maintenance
---